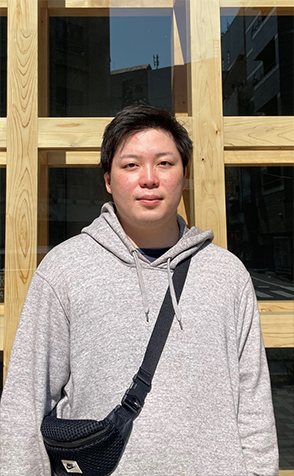 視点を変えてみると、複雑な相互作用をもつデータの中にシンプルで美しい関係性が見出されることがあります。そんな「気づき」を大事にしつつ、実際に動くモノの基盤を構築していきたいです。
所属

コネクティッドカンパニー
コネクティッド先行開発部
InfoTech

学位・経歴

職歴

2022-
現在

現職(トヨタ自動車株式会社 InfoTech)

2022

京都大学大学院 情報学研究科 博士後期課程修了、博士(情報学)

2020-
2022

理化学研究所 革新知能統合研究センターにてジュニアリサーチアソシエイトとして研究に従事

2019

京都大学大学院 情報学研究科 博士前期課程修了

2017

京都大学 工学部 情報学科 卒業

主な論文・著書・講演

論文

Yong, J., Wakabayashi, Y., Okayasu, A., Miki, R., Sasai, T., Inoue, M., & Fukushima, S. (2022). Estimating Total Traffic Volume with Statistical Modeling Approach. In 2022 IEEE 25th International Conference on Intelligent Transportation Systems (ITSC), pp. 304-309, IEEE.

Inoue, M., Pham, T., & Shimodaira, H. (2022). A Hypergraph Approach for Estimating Growth Mechanisms of Complex Networks. IEEE Access, 10, 35012-35025.

Inoue, M., Pham, T., & Shimodaira, H. (2020). Joint Estimation of Non-parametric Transitivity and Preferential Attachment Functions in Scientific Co-authorship Networks. Journal of Informetrics, 14(3), 101042.

Inoue, M., Hayashi, K., Mori, H., & Nabetani, T. (2018). A DOA Estimation Method With Kronecker Subspace for Coherent Signals. IEEE Communications Letters, 22(11), 2306-2309.

Inoue, M., Pham, T., & Shimodaira, H. (2018). Transitivity vs Preferential Attachment: Determining the Driving Force Behind the Evolution of Scientific Co-Authorship Networks. In Proceedings of International Conference on Complex Systems, ICCS 2018: Unifying Themes in Complex Systems IX, pp. 262-271, Springer.

招待講演

Inoue, M., Network-based regression model for traffic volume estimation problem with connected car data. Waseda Seminar on High-dimensional Statistics, Waseda Research Institute for Science and Engineering, Institute for Mathematical Science, 2022, Dec.