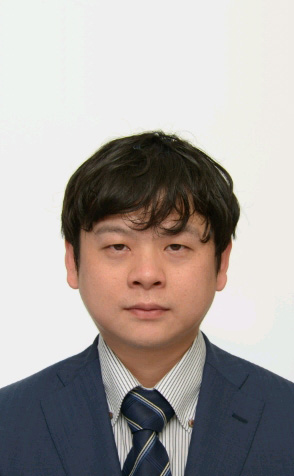 所属

コネクティッドカンパニー
ITSコネクティッド統括部
ITS推進室
兼 コネクティッド先行開発部
InfoTech

学位・経歴

2016-

アジア地域での事故分析に基づくV2X・ITSなど新規技術の研究開発と企画 ・実証に従事。

2014

非営利組織にて国際間の産業/技術連携・戦略企画に従事

2012

電機メーカーにてスパコン移植プロジェクトメンバー

2010

博士号取得(コンピュータサイエンス)

主な論文・著書・講演

論文

(寄稿)Communicating via Connected Cars in the Event of a Natural Disaster, ITU-AJ, New Breeze, Summer 2019.

Effect of Driver Behavior Parameter on Vehicular Conflict at Uncontrolled Intersections using Micro-Simulation, 2019 EASTS Conference, Sri Lanka, Sept. 2019.

(寄稿)ASTAP-30 Industry Workshop,TTC レポート2018年7月号

Demonstrations of Post-Disaster Resilient Communications and Decision-Support Platform with UAVs, Ground Teams and Vehicles using Delay-Tolerant Information Networks on Sub-GHz Frequencies, 2017 IEEE Global Humanitarian Technology Conference (GHTC), San Jose, Oct. 2017.

講演

Toward Zero Casualties, Capacity Development Workshop on Road Safety for Southeast Asia Subregion, United Nations Economic and Social Commission for Asia and the Pacific (UN-ESCAP), Manila, 招待講演, Aug. 2019.

Road Accident Record in Asia and its Benefit for Standardization, INDUSTRY WORKSHOP in IoT, Asia-Pacific Telecommunity Standardization Program (ASTAP)-30, バンコク,招待講演,2018.

Vehicle Communication Applications during Big Disaster, Special Session: All About IoT, IEICE総合大会, 東京,招待講演,2018.

V2X Development for Road Safety in Japan and Activity in Asia, Special Session: Safety Improvement Measures for Vulnerable Road User Group, the 12th International Conference of Eastern Asia Society for Transportation Studies (12th EASTS), ホーチミン市,招待講演, 2017.

V2X Development for Road Safety in Japan and Its Trial for V2M in Taiwan, Transport Safety Session, the 10th Asian Transportation Research Society (ATRANS) Annual Conference,バンコク,招待講演, 2017.