An environment dedicated to R&D
is essential for continuing to tackle new challenges
We constantly think about what type of development environment is easy for researchers and engineers to work in,
prepare facilities and systems that are efficient and comfortable to use,
so as to provide support for speedy, new challenges.
Video introduction of the Toyota Otemachi office
This is the environment we are working in!
At the Toyota Otemachi office, researchers and engineers are unrelenting in their continued challenge to create mobility services for the future.
Based on the concept of "enabling each and every employee to optimally leverage his/her capabilities,"
this video introduces the various facilities and the environment maintained at the office!
A workplace environment that supports advanced R&D
Tackling the creation of various systems to support diverse workstyles.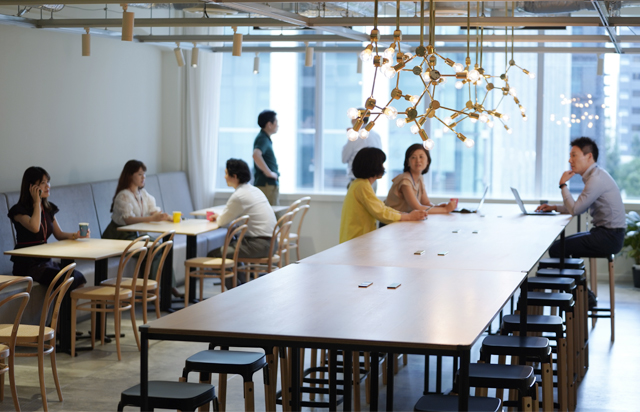 A refreshing space to provide mental and physical care for employees
Also, facilities to refresh yourself or relieve fatigue during or after work.