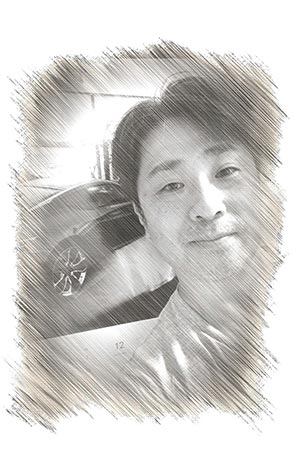 Osamu Sawada
Traffic engineering
Ergonomics
Data science
UI/UX
After joining Toyota Motor Corp., I was involved in the research and development of elemental technologies at the Higashifuji Technical Center. With the opening of Toyota Otemachi in October 2018, in my role overseeing management of the site, I hope to create new value that extends beyond vehicles and meet the needs and expectations of society through internal reforms and open collaboration with stakeholders from my base in Otemachi.
Department

Advanced R&D and Engineering Company
Advanced Data Science Management Div.,

Biography

Engaged in Public field testing of ITS measures and traffic accident analysis at a construction consultancy and think tank, spent 13 years at the Japanese research instituteof a foreign automaker, gaining experience in areas such as research and development, application to mass production, and research paper publication related to sensing assessment, telematics, HMI, usability assessment and biometric measuring, and then joined Toyota Motor Corp.

As a student, majored in urban development and traffic demand prediction based on general equilibrium theory, and published research making heavy use of mathematical optimization problems and simulation technologies
Graduated from the Master's Course in Traffic Engineering, Department of Civil Engineering, Graduate School of Engineering, Gifu University

Publication List/Conference presentation

Book

"Urban development Simulation with Land-use /Transport modeling," Proceedings of Infrastructure Planning, No. 19 (2), 1996.11

"A Simulation Analysis of Urban Development Processes Under Different Transportation Strategies: A Combined Land-Use and Transportation Modeling Approach," Bulletin of the Faculty of Regional Studies, Gifu University, No. 11, pp 53-66, 2002

"Driver Emotion Estimation via Convolutional Neural Network with ECG," Transactions of Society of Automotive Engineers of Japan, No. 50 (2), pp 505-510, 2019

"Driver Emotion Estimation via Convolutional Neural Network with ECG - Possibilities, Stress and Fatigue Sensing, and Related Assessment Technologies," Ch. 12 (5), Technical Information Institute, 2019.10.31

Commendation/Memberships

Evaluation of changes in urban form by applying land use and traffic integration models was recognized by the Chubu Branch of the Japan Society of Civil Engineers with the awarding an Excellent Research Presentation Award, 4th Division, in 1997.