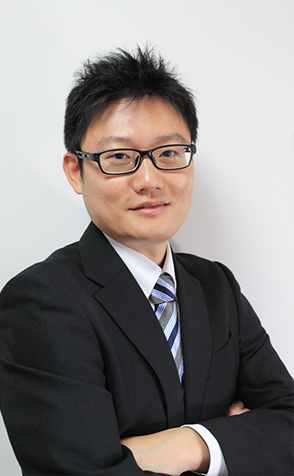 Lei Zhong
Wireless communication networks
Department

Connected Company
InfoTech,
Connected Advanced Development Div.

Biography

2018-

Toyota Motor Corporation
Engaged in research, development and standardization of multi-tier distributed communication technologies for collecting and disseminating large-scale automoitive data

2015-
2017

National Institute of Informatics and The University of Tokyo
Conducted research on a disaster-resilient wireless communication network based on Big-data analytics

2012-
2015

National Institute of Information and Communications Technology
Engaged in research and development on wireless communication network virtualization and Internet-of-Things in next-generation networks

2011-
2012

Research Organization of Information and Systems
Conducted research on privacy-preserving technologies for personal data publishing

2011

Doctorate Degree (Informatics), The Graduate University for Advanced Studies, Japan

Publication List/Conference presentation

Main Technical Publications

Semantic Segmentation-based Semantic Communication System for Image Transmission, Elsevier, Digital Communications and Networks

LEO Satellite Simulator for Connected Vehicle Scenarios, The Institute of Electronics, Information and Communication Engineers (IEICE), Technical Committee on Satellite Communications (2023 March)

On-device Federated Learning with Fuzzy Logic based Client Selection, ACM, ACM RACS 2022

An Communication-Efficient Distributed Machine Learning Scheme in Vehicular Network, ACM, ACM RACS 2022

Toward Efficient Blockchain for the Internet of Vehicles with Hierarchical Blockchain Resource Scheduling, MDPI, MDPI Electronics, 2022

Fuzzy Logic based Client Selection for Federated Learning in Vehicular Networks, IEEE, IEEE Open Journal of the Computer Society, 2022

Communication Resources Management based on Spectrum Sensing for Vehicle Platooning, IEEE, IEEE Transactions on Intelligent Transportation Systems, 2022

Intelligent Network Slicing with Edge Computing for Internet of Vehicles, IEEE Access journal

"Driving Data to the Edge: The Challenge of Traffic Distribution", Techinical Report, Automotive Edge Computing Consortium, 2019.

"Building Dynamic Mapping with CUPS for Next Generation Automotive Edge Computing", IEEE CloudNet 2019.

"Mission Planning for UAV-based Opportunistic Disaster Recovery Networks", IEEE CCNC, Jan. 2018.

"Population-aware relay placement for wireless multi-hop based network disaster recovery", IEEE GLOBECOM , Dec. 2017.

"Spatio-temporal data-driven analysis of mobile network availability during natural disasters", IEEE ICT-DM, Dec. 2016. (Best Paper Award)

Presentaitons

AECC Panel Discussion: Edge Computing in the Automotive Industry, Informa, 5G World Summit

A Scalable Blockchain-based High-Definition Map Update Management System, IEEE International Smart Cities Conference 2021

Service-aware 5G/B5G Cellular Networks for Future Connected Vehicles, IEEE International Smart Cities Conference 2021

""Driving Data to the Edge - Challenges and Solutions in Automotive Edge Computing"", Industry Panel, IEEE Global Communications Conference, 2019.

"Automotive Edge Computing for Connected Vehicles", invited talk, the Institute of Electronics, Information and Communication Engineers (IEICE) Society Conference 2019.

""Insights from the applied edge"", Industry Panel, ACM/IEEE Symposium on Edge Computing, 2018.

Future Vehicles Summit, Industry Panel, Mobile World Congress Shanghai 2018."