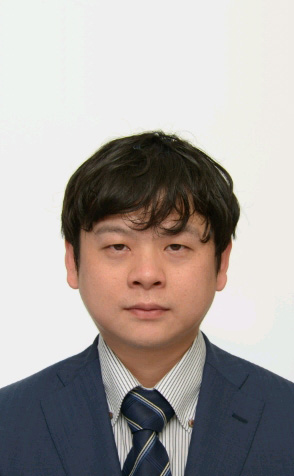 Chang-Yi Luo
Wireless communication
V2X
Department

Connected Company
ITS Promotion Dept.,
Connected Management Div.
InfoTech
Connected Advanced Development Div.

Biography

2016-

Conducted research, development, planning and evaluation for V2X, ITS and other new technologies based on analysis on accidents analysis in Asia

2014

Responsible for international industrial and technological collaboration and partnerships as well as strategic planning at a NPO

2012

Served as a member of a super computer transfer project at an electronics manufacturer

2010

Received a doctoral degree (Computer Science)

Publication List/Conference presentation

Paper

(Magazine) Communicating via Connected Cars in the Event of a Natural Disaster, ITU-AJ, New Breeze, Summer 2019.

Effect of Driver Behavior Parameter on Vehicular Conflict at Uncontrolled Intersections using Micro-Simulation, 2019 EASTS Conference, Sri Lanka, Sept. 2019.

(Magazine) ASTAP-30 Industry Workshop ,TTC Report July, 2018

Demonstrations of Post-Disaster Resilient Communications and Decision-Support Platform with UAVs, Ground Teams and Vehicles using Delay-Tolerant Information Networks on Sub-GHz Frequencies, 2017 IEEE Global Humanitarian Technology Conference (GHTC), San Jose, Oct. 2017.

Conference presentation

Toward Zero Casualties, Capacity Development Workshop on Road Safety for Southeast Asia Subregion, United Nations Economic and Social Commission for Asia and the Pacific (UN-ESCAP), Manila, Invited Speech, Aug. 2019.

Road Accident Record in Asia and its Benefit for Standardization, INDUSTRY WORKSHOP in IoT, Asia-Pacific Telecommunity Standardization Program (ASTAP)-30, Bangkok, Invited Speech,2018.

Vehicle Communication Applications during Big Disaster, Special Session: All About IoT, IEICE General Conference, Tokyo, Invited Speech,2018.

V2X Development for Road Safety in Japan and Activity in Asia, Special Session: Safety Improvement Measures for Vulnerable Road User Group, the 12th International Conference of Eastern Asia Society for Transportation Studies (12th EASTS), HCMC, Invited Speech, 2017.

V2X Development for Road Safety in Japan and Its Trial for V2M in Taiwan, Transport Safety Session, the 10th Asian Transportation Research Society (ATRANS) Annual Conference, Bangkok, Invited Speech, 2017.